Maintaining Creativity! Studio 24 Photography Releases New Set of Images with Outfit made from Balloon and Nylon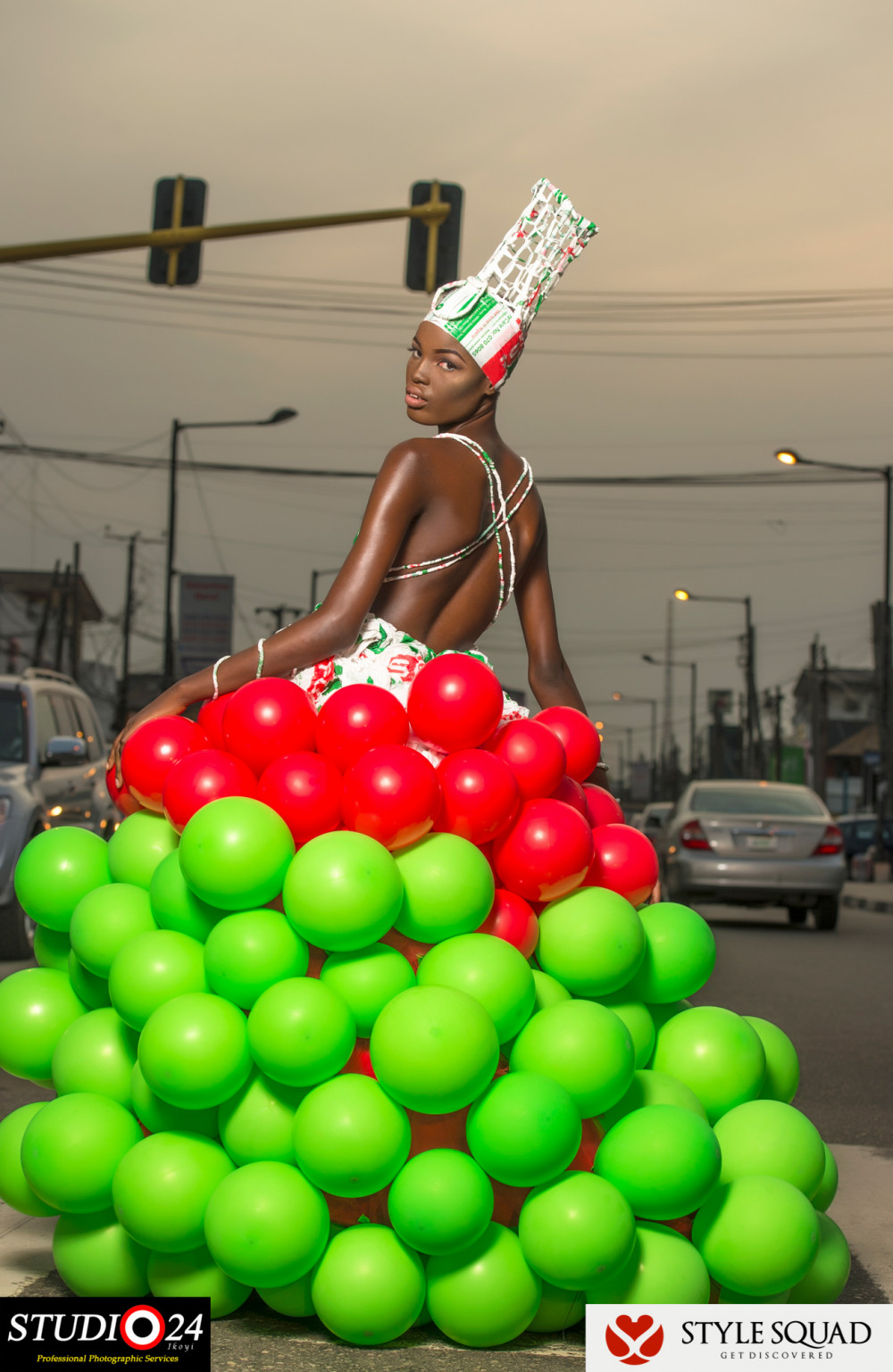 Creative Juice keeps pouring!
Studio 24 photography
has released a new set of creative images and this time the outfit is made out of nylon and balloon.
The creative images feature the model posing on the street with her balloon and nylon-made dress while confidently posing for the camera.
Studio 24 Photography is known for their creative images either with newspaper or nylon and we frankly can not wait to see what they have up their sleeves next.
Check out the photos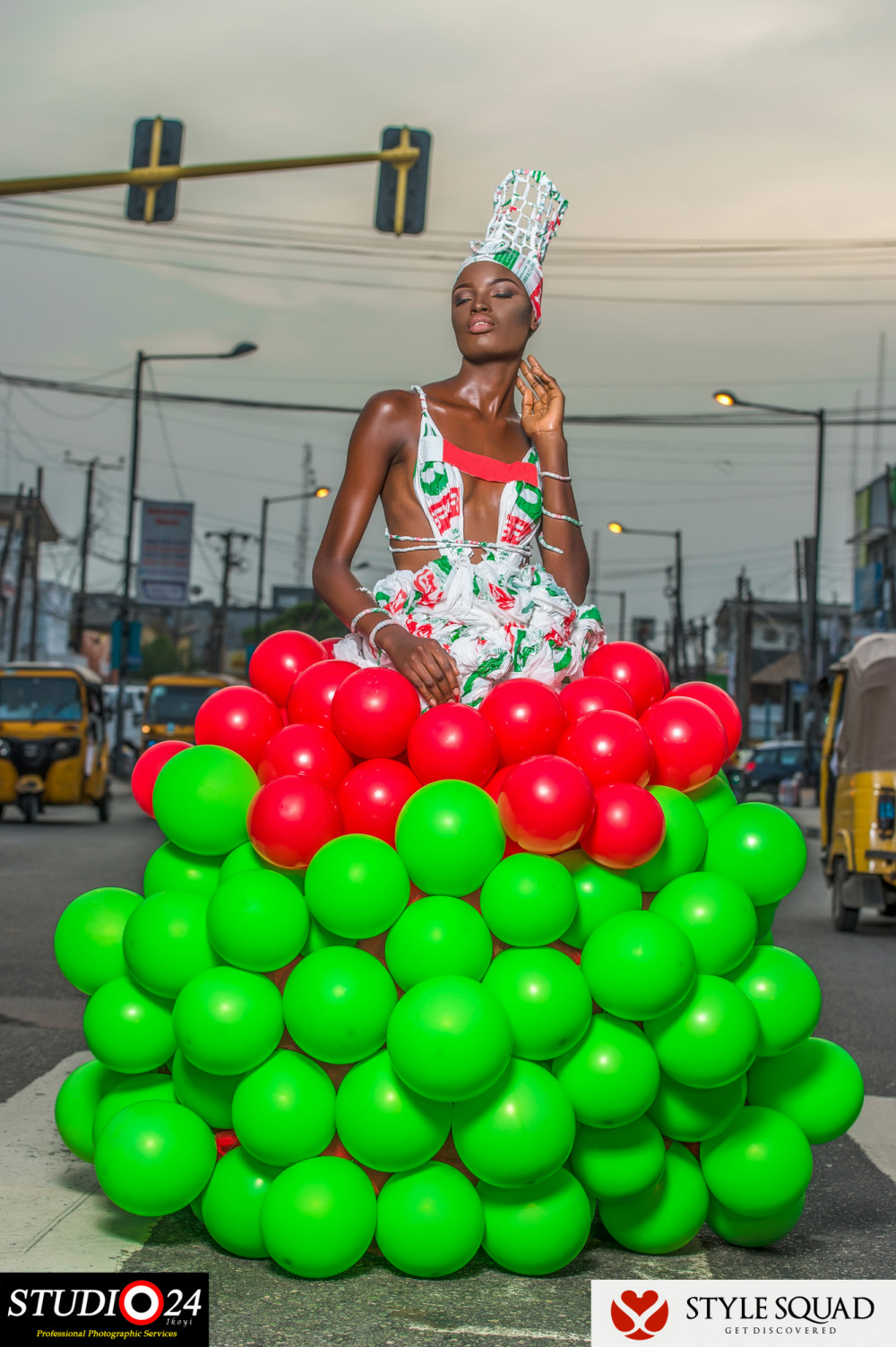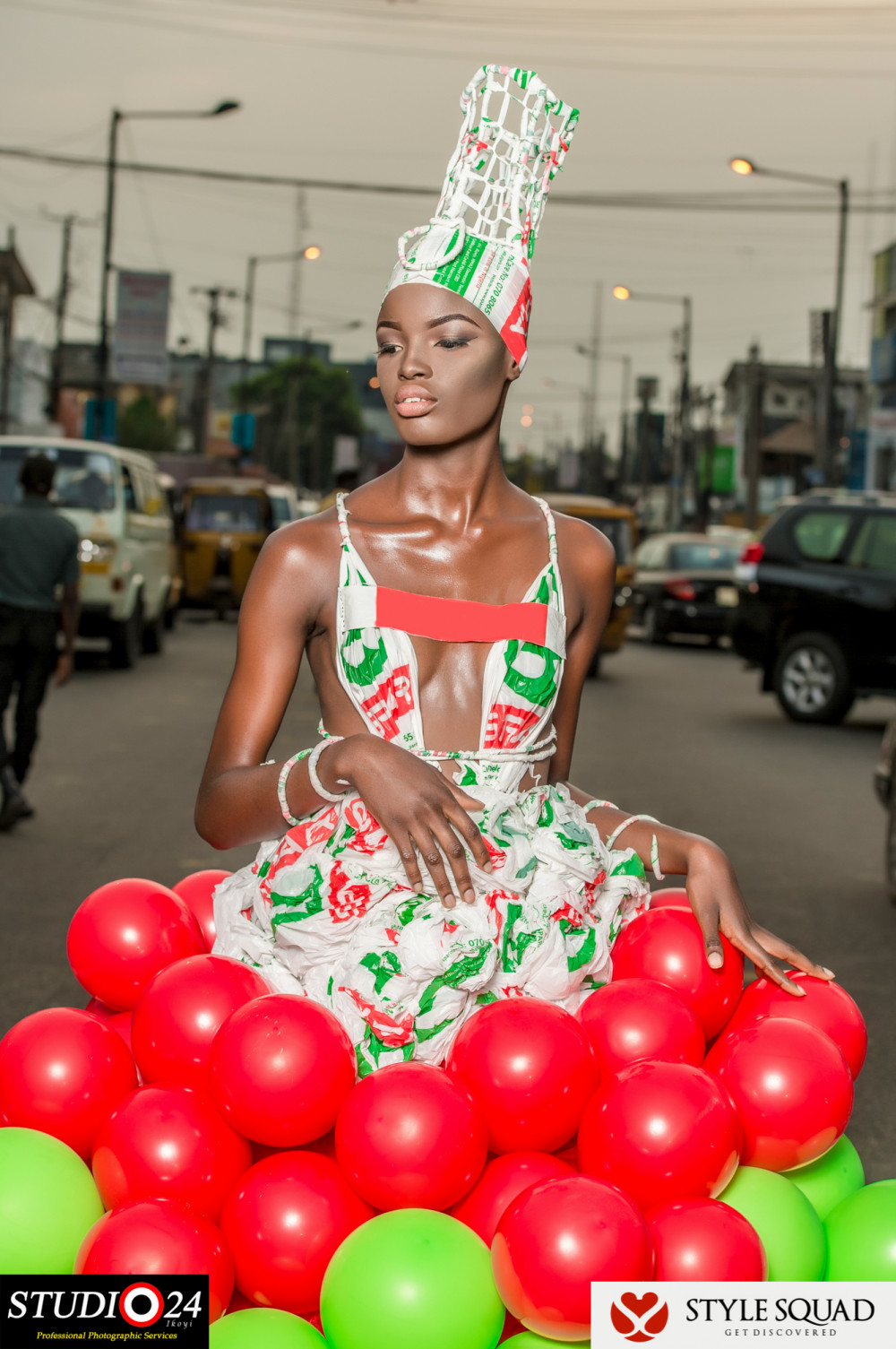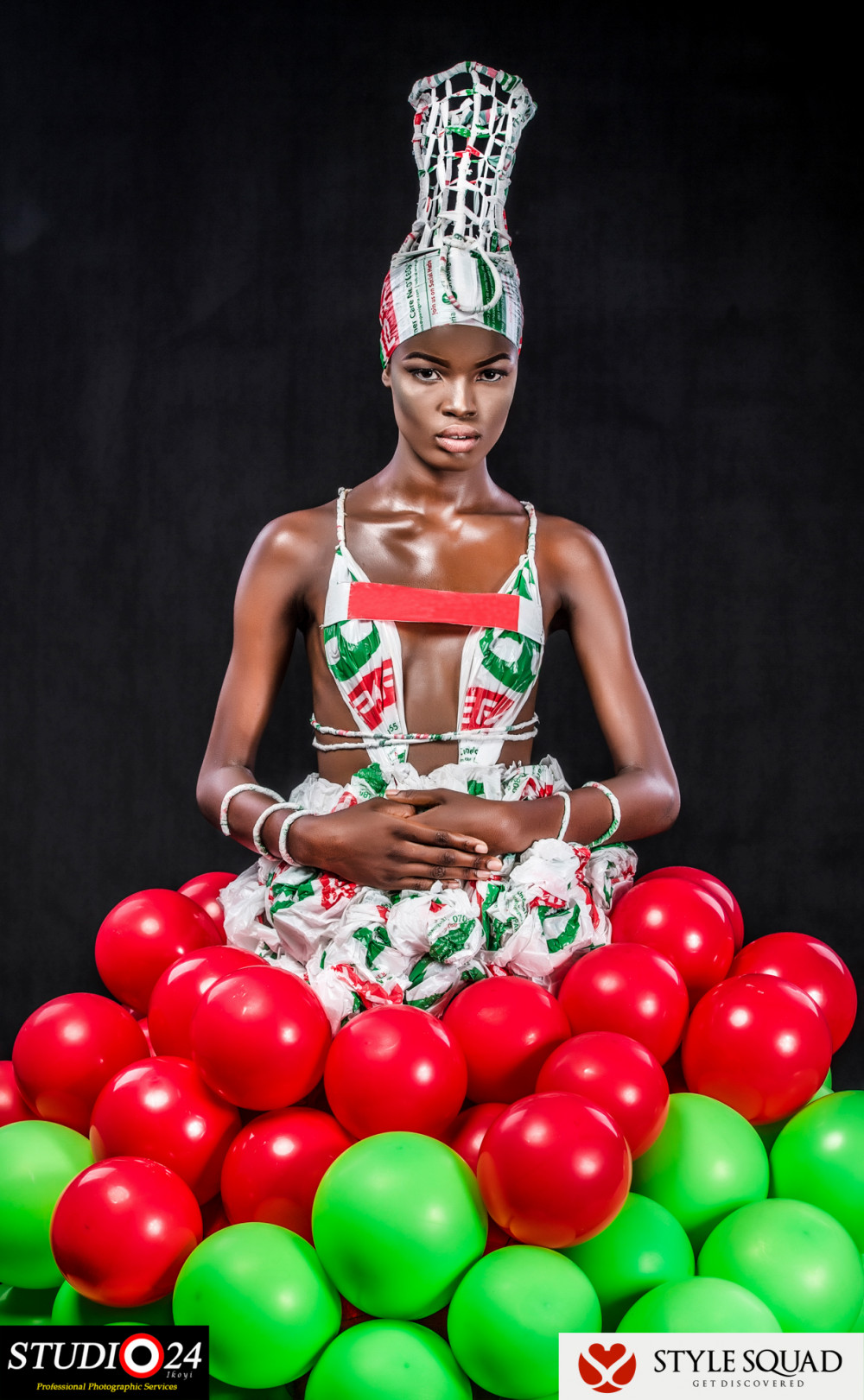 Location
: Studio 24 Ikoyi