How Creative! Pushing the Boundaries of Style one Newspaper at a Time | Studio 24 Photography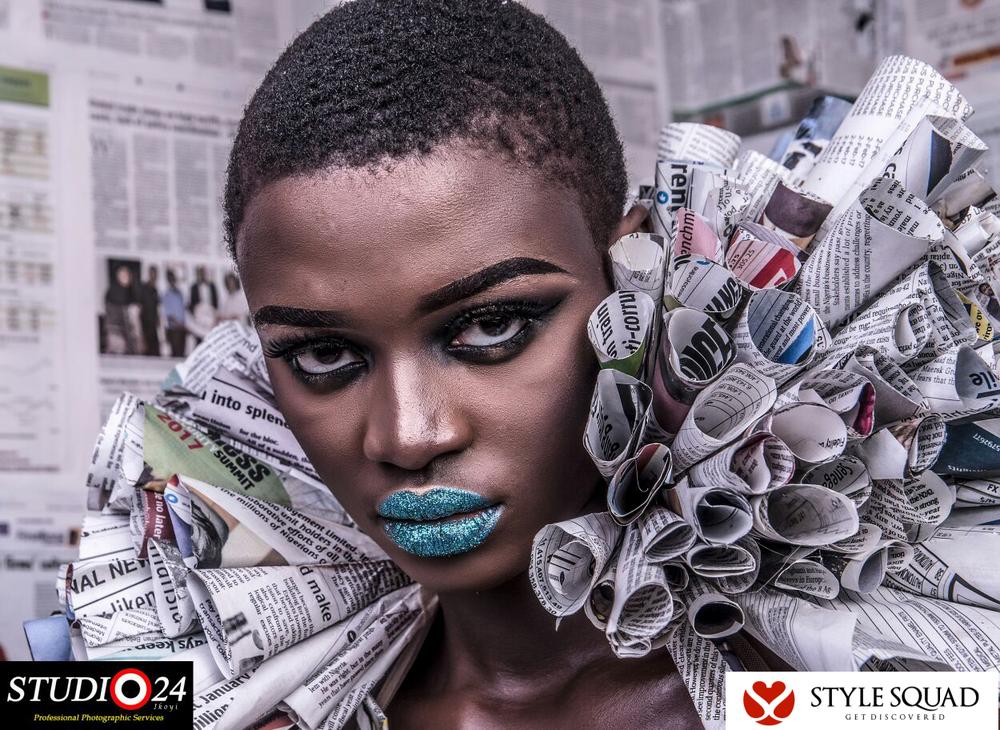 The makers of this dress sure put on their thinking cap and their hands to work for this rare creative. It is never easy to abandon the norm and try to think outside the box to achieve something that is rarely seen.
The internet went into a state of amazement when a picture from an on going shoot leaked on the internet showing a super model wearing an outfit completely made out of newspaper. The pictures are out and we are still in awe!
See Photos